Fall is finally here!! Fall is finally here!! Fall is finally here!!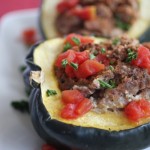 After enduring the long-suffering heat of a South Texas summer, October has blown in a comforting cool front. The natives have begun to emerge from the heat induced/air conditioned enabled season of hibernation. Local harvests abound and the farmers markets are overflowing with fall produce. Pumpkin patches are popping up around town for community fun and seasonal photo opportunities for the kiddos. Halloween is just around the corner, the locally famous Corn Maize in Hondo is in full swing, and Chalk It Up. is invading Houston Street this weekend, and I've heard that there's going to be a Flash Mob popping up around town in a few weeks. October is the season for tossing away the old bad habits of summer (laying around in the air conditioning) and picking up some new habits (going outside to play.)
October also brings with it the American Association of Orthodontists' National Orthodontic Health Month. I guess they, too, felt that October was a good time to shirk the bad habits of summer (movie popcorn?) and replace with some sweet but safe alternatives for orthodontist patients (soft chocolate.) In honor of the month long celebration of healthy habits for orthodontic patients, every Friday during October we will be posting some fun Halloween/Fall inspired recipes you can make with your kids (or for yourself.)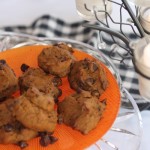 Just as Dr. Norris is a huge fan of sustainable energy, he is also a huge fan of sustainable, local, seasonal produce. Today's recipe selections showcase seasonally appropriate recipes to enhance the palette, save the orthodontics, and support locally grown, sustainable agriculture.
Click either picture on the right and a print-friendly recipe will open in a new browser. Come back and leave us a note telling us how amazing (or disgusting.) the recipes turned out. If you  have a favorite brace-friendly recipe, feel free to leave it in the comment section below.
Many thanks to Pam Waterman, author of The Braces Cookbook. You can find more amazing brace-friendly recipes in either of her cook books.