Dr. Kristin joined our team in June of 2017. She has been working with Dr. Norris for the past few months, which has given us the opportunity to get to know and love her. She was handpicked by Dr. Norris because of all her impeccable credentials and outstanding achievements in the Department of Orthodontics at The UT Health Science Center and all her community involvement.
Having Dr. Kristin on our team has provided more efficient service for our patients and expanded the number of appointments available. Our Team is so thankful and excited that she chose our office and we have enjoyed building a dynamic relationship.
Dr. Kristin Saunders grew up in beautiful San Diego, California, where her interest in Orthodontics began, while she worked part time for an Orthodontist.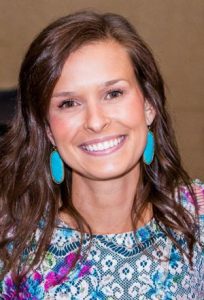 She attended Mississippi State University, where she received a Bachelor's Degree in Biological Engineering. Dr. Saunders then completed her dental training at Tufts University School of Dental Medicine in Boston, Massachusetts. She finally made her way down to Texas where she completed her Orthodontic residency at University of Texas Health Science Center San Antonio.
During her orthodontic training, she also received her Master's degree along with serving as Chief resident and acquiring a list of outstanding educational achievements. Upon completing her professional training, she accepted a part-time Faculty position at the University of Texas Health Science Center San Antonio Orthodontic Residency program.
Dr. Saunders has been involved in numerous outreach activities in the community, including screenings for athletes at the Special Olympics, oral health care to homeless veterans, cooking and serving food to the homeless, and even traveling to Ghana, Africa where she volunteered at a school for the deaf and an orphanage.
She met her husband while attending college in Mississippi and they have been enjoying their life together in Texas. Outside of her professional life, you can find her out on the golf course, traveling and experiencing new places, and enjoying the company of her family and friends.